The Beauty of Wayanad, Power of Nature, A Traveler's Delight!
---
Pristine Wayanad is a heaven on Earth. Greenery unlimited, virgin forests, welcoming tribes native to this place and an alluring whiff of virginal air are simply irresistible. Offering refined nature at its best combined with modern amenities is the Vythirihills Nature Resort. Presenting to the interested parties these beautiful cottages replete with exquisite features and amenities is, the proprietor and the brain behind this remarkable idea.
Tourists are given a chance to absorb the wondrous nature, to indulge in numerous activities that bring them closer to wilderness and yes enjoy the tranquil greenery and wilderness of Wayanad. "One's destination is never a place, but a new way of seeing things"- Henry Miller.
Setting Vythirihills Nature Resort a class apart the others is their strategic locale. Synonym with nature, these cottages are constructed on the highest peak of Wayand. Positioned in the rugged terrains of Vythiri Hills in the southern part of Wayanad, these nature-friendly chalets constructed 2100 meters above sea-level are truly a traveler's delight. Located amidst perennial greenery of tea plantations, wild shrubs and the ruggedness of steep hills, spectacular views of winding paths, hills, mountains, feathered friends and exotic clouds that change the colours almost every other hour are worth exploring. No words can describe the change the nature here promises!
Harmonious co-existence with nature helps ease the various tensions one faces in the present world. Bringing new dimensions to tranquility, Vythirihills Nature Resort is in sync with nature, in every aspect. The resort is constructed without tampering the beauty of the place or hurting its sentiments. These 100% eco-friendly buildings offer guests the right place to unwind. The misty plants, intermittently wavering skies that change from hues of fresh white to blue, purple, orange and grey as the day progresses and the fresh whiff breeze of heaven atop these hillocks are worth experiencing. Created under the aegis of the proprietors, who have years of experience in this field and experts in Ayurveda and supported by a team of professionals in various fields, this wonderful place is synonymous with paradise. Indeed their motto "To be cordial with nature and not to struggle with it" holds completely true.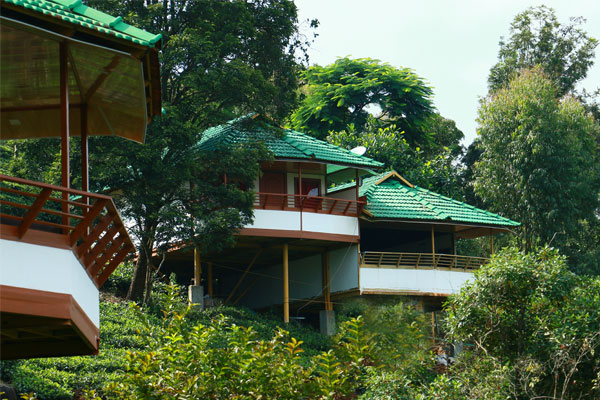 Uniqueness Exemplified
Excitement doubles through various sports activities, total nirvana is ensured by complying with nature's bounties or just going with the flow, one can truly enjoy the beauty of this highland. Vythirihills Nature Resort brings new dimensions to eco-tourism. The management believes in maintaining a harmonious relationship with nature and enjoys offering the very best of this picturesque segment to people who appreciate it. Having seen the painful destruction between men and animals and amongst his fellow beings, this visionary offers the best balanced place to feel the power of nature and unwind. In operation since August 2017, this bucolic place guarantees 100% peacefulness. Vouched the best 'true to nature' space by patrons who've enjoyed a break here, quality, quantity and true value proffered are simply irresistible.
Why Wayanad for a Picnic?
"Take only memories, Leave only Footprints"- Chief Seattle
Wayanad has pristine greenery and for those who love being part of its rich tradition, this district formed in 1980 with Kalpetta as its headquarters has been urbanized to only 3.7%, which means 96.3% of it is still a charming amalgamation of forests and a cultivation of tea, coffee and pepper intermittently. With a few indigenous tribes here, sophisticated cosmopolitans can get to know the tranquil life they (known as Adivasis) lead with minimal amenities.